We're perked cause we got lots of fam coming to see us this year. All in the nice warm months. Let's give you a run down of our lineup:
First up is brother Jimmy.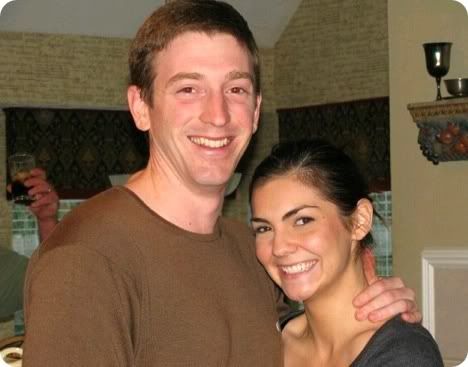 Here he is with his girlfriend, Natalie. Unfortunately, Natalie won't be joining him as he is embarking on a guy's ski trip to Mayrhofen, which is close to Innsbruck. He'll be here early March and swing by Graz for a night in Hotel Valentín before heading to Geneva for some business travel. He's a lover of all cuisine, so we'll have to take him to a good ole Styrian joint to give him a taste of the local flavor.
Next up, we got Marilia and Arturo Valentín, Art's lovely parents:
They will be flyin' over and staying for two weeks come late April when the weather is magnificent. (I can not wait for those days!) I think they've found themselves a nice little bed and breakfast and I know Arturo is really looking forward to meeting (and feeding) Elsie. And, I know Marilia will appreciate the glory they call pastry shops here. They may venture out on a nice trip to Loipersdorf spa or other parts of Austria.
And shortly after Art's parents leave, the Modglins (my sister Erin and her husby Jason) will arrive!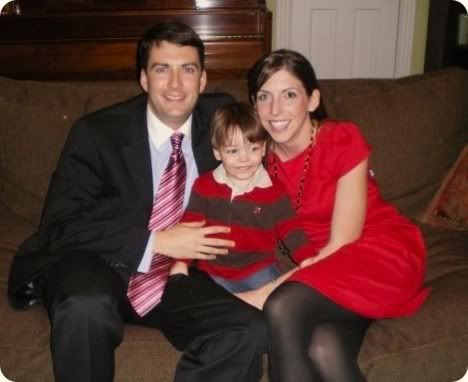 And unfortunately for me, but obviously too difficult for them, Sam will not be joining. That's ok. He will keep busy doing what he does (and loves) best. Vacuuming, sweeping and the like. He used to open doors non-stop which led my Dad to believe he might be a fine butler one day, but now we're calling him Sammy the mini Janny (Janitor).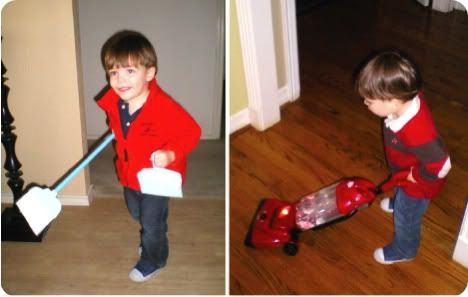 Erin and Jason will head to the City of Eiffelness first and probably travel to one or two other places before making their way to Graz and departing out of Vienna. They'll be in Europe for two weeks as well. And, they shall stay at our humble abode for 4 or 5 days.
Then come July, Mom, Dad and little sister Molly head on over.
This was a week or two ago before one of Molly's 4,564 high school formals. We used to tease my parents long ago that they'd be 60 when Molly was 16, but they look pretty hip and hop don't they? The joke's on us.
So, they will come over in July, stopping off in Paris first as well and making their way to us. They will rent a car, because my mom must have control of her transport at all times, and make side trips to Salzburg and possibly Budapest before heading to Vienna for their last stop. Art and I just might accompany them on some of these trips as we have not seen these cities ourselves. A great family European road trip in the Audi.
My oldest brother and his wife (one of my friends) might also make it over in the fall!
Of course we have a list of Graz sites we will take each wisitor. We're so excited to show our families our little town we've called home for almost a year now. The pressure's on us to show them a good time!