I have an eye infection. Mein Auge totally tut weh. It started mid-evening yesterday just in time to ruin Easter and my Easter Monday off. Also just in time to occur when everything is closed for 2 days. A quick trip to the Krankenhaus (hospital) this morning for a visit with the rudest doctor on the market and I'm on the road to recovery. Oh, how we take our eyes...and Texas hospitality..for granted.

It's ok. It's not like we had grand plans anyways. Holidays are always a bit hard as an expat. Having a burning eyeball makes them harder.

It's not all bad, though. We did have a most glorious weather week.

I mean...what a difference a couple of months make:
THEN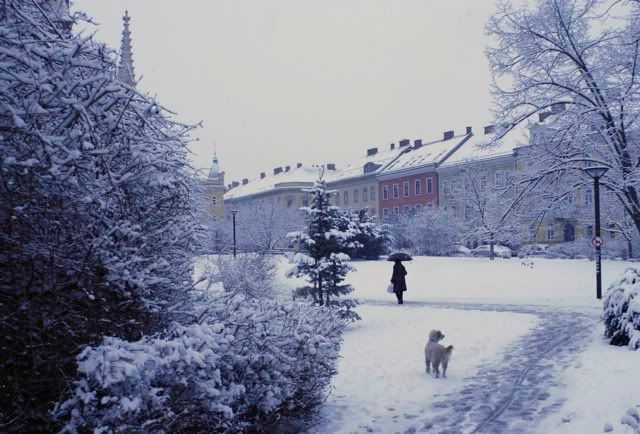 AND NOW



That sky is not fake. I used to put fake skies that looked just like that one in our real estate photos at work (at my Houston job of course).

This is also Elsie's playground.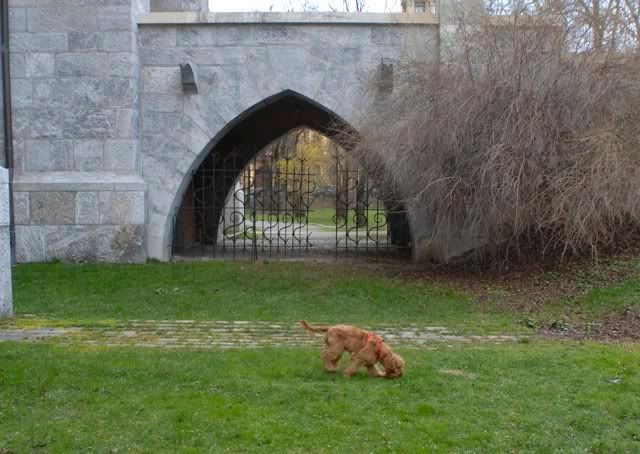 On the hunt for more bird feathers.

In case you think 2 or 3 months might also make a difference in the sanity, or lack thereof, of our hound, think again.

The bath watching continues...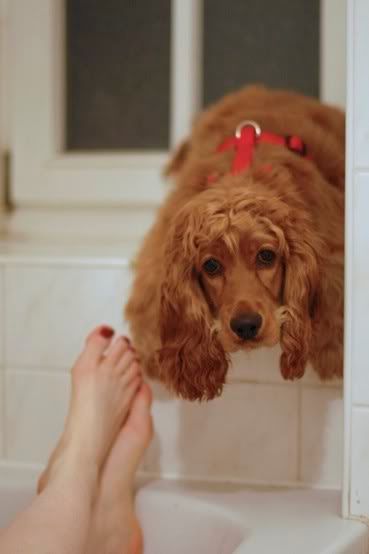 and with ever greater vigor...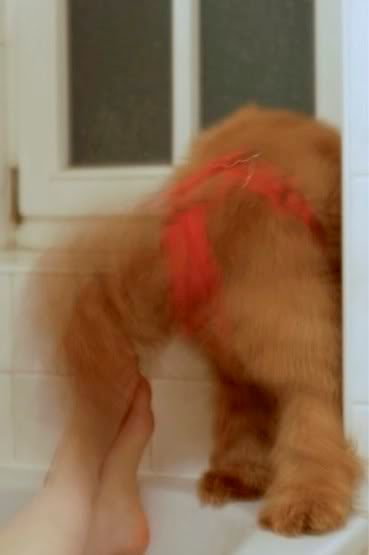 Hope you've had a great Easter weekend.