When in need of some inspiration for blog design and graphic elements, I need step no further than my neighborhood full of ornate and intricate moldings and ironwork. If you ever really stop to look at each of these things on every building...kinda crazy how much art is packed into our little area.
The quatrefoil is a fave and big in interior design right now.
No shortage of faces lurking in the midst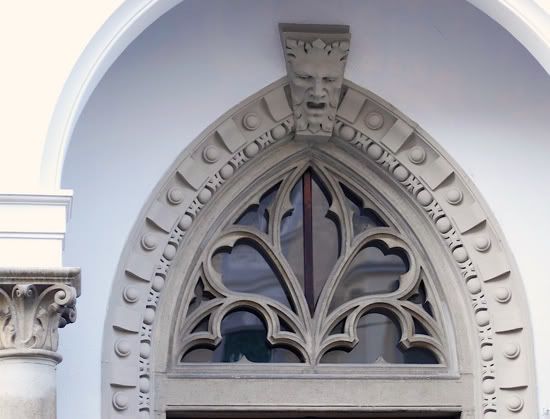 Loving the window frame detailing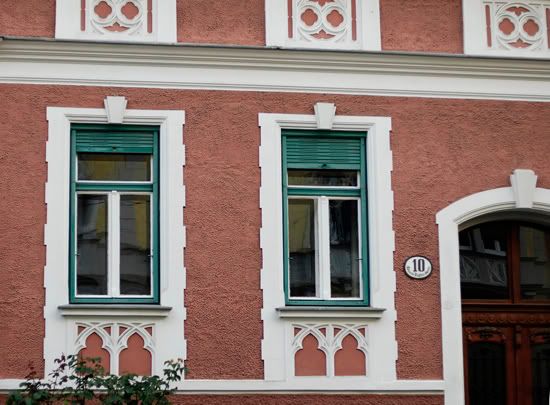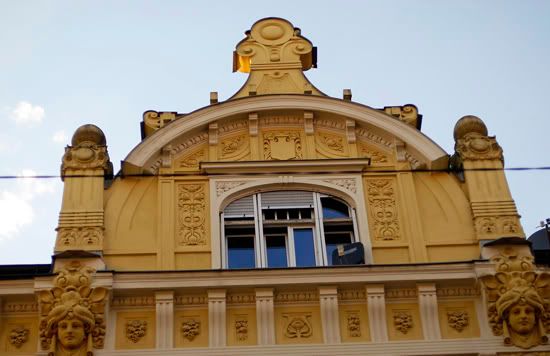 Bakeries must be laden in gold and swirlies of delight.
with a lion busting out, naturally.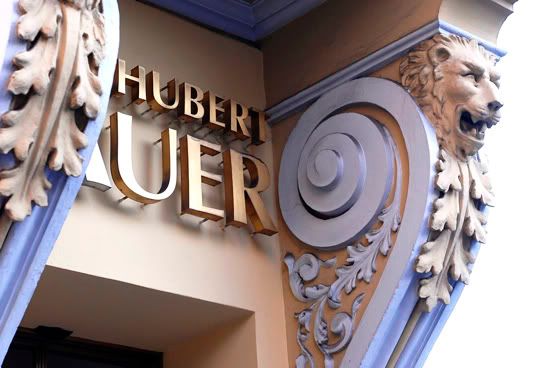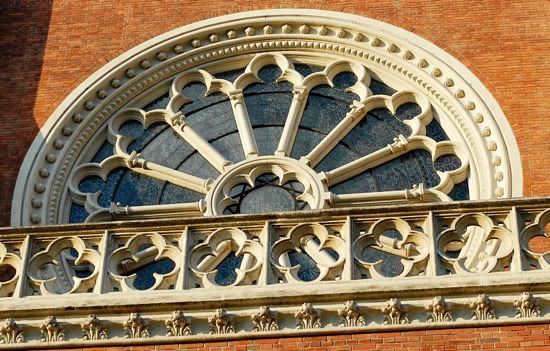 all the beauty and we need to rest in some cool Wasser...
Where I brush my hair (hanging over the railings) in the mornings
Even vent covers are appealing.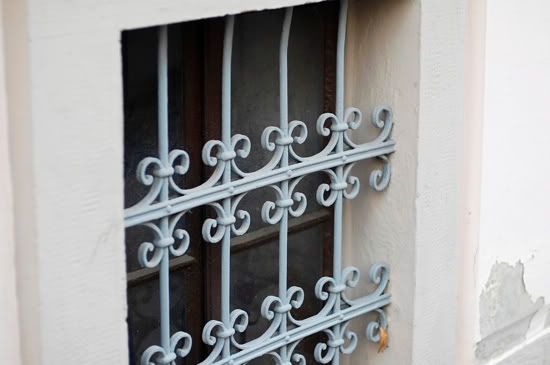 chevron stripes on a do'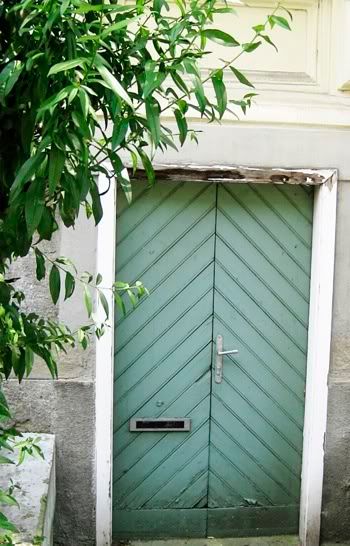 And, that's all folks. Happy Friday.
Our guy comes home tomorrow and we're glad.
{photos mine, k?}