Greetings from Vienna! I've been go, go, going with my parents and Molly since last Saturday and have sorta abandoned my ye old bloggy. Here at the mod hipster Hotel Mercure in Downtown Vienna with my delish cappucino and my mom peering over my shoulder.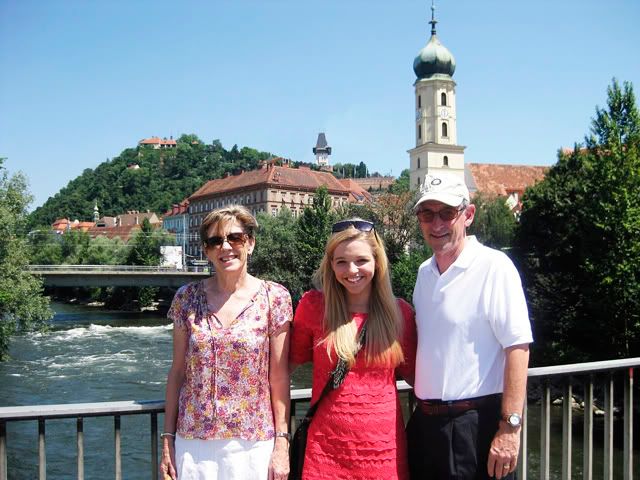 We've taken a boatload of photos...remember I'm with '
Bridget
' here..it's like doppel trouble with us photomongers. I've picked up the word 'totes' as in 'totally' and have been using it ad nauseam and can't quite seem to stop. This tends to happen on trips. That's how 'wondey' was born...circa London 2001..miss you, Beth.
Ok, so we are about to hit up Vienna for day 2. Arrived yesterday...ever since Molly and meine Eltern have been here we've been melting in Graz and Salzburg (with no AC!). Yesterday surprised us with a 20 degree or more drop in temperature and some lovely winds. We totes busted out our jackets and jeans and scarves. Felt oh so nice. Meems finally got to wear her Breton stripe knit jacket she's been dying to sport.
So here are a couple of pics from Graz and Salzburg....it could take me a week once I get back home on Weds. to download (I might have to get a new hard drive because my hard drive can't fit any more pics) and get some photos out. I know you are on the edge of your seat...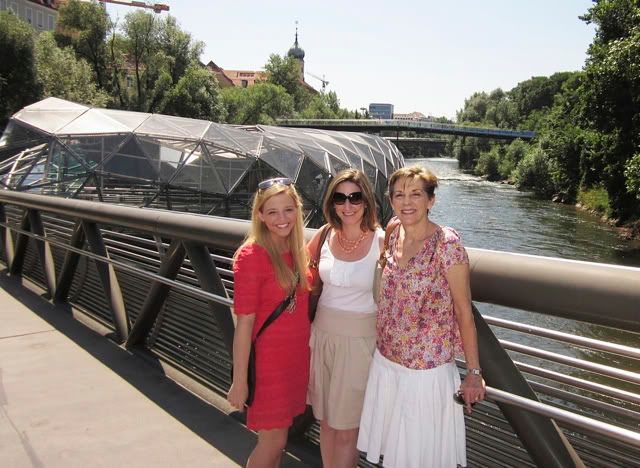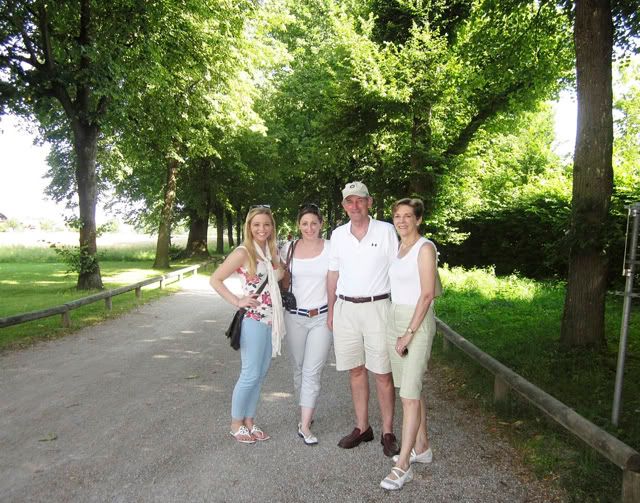 Fraulein Maria skipped this tree-lined path on her way to meet the von Trapps

.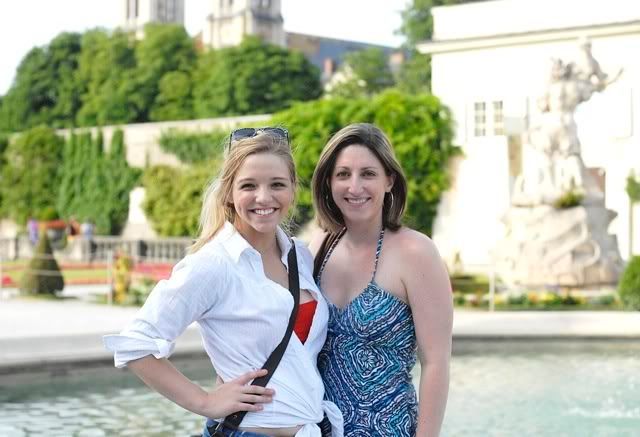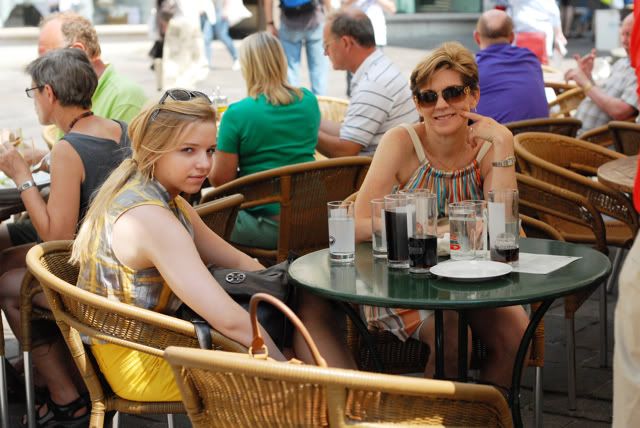 will the check ever come?
cute Pops. He's getting his classical music fill here!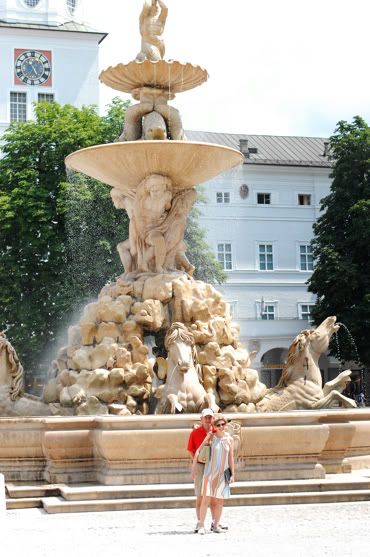 ´
One of the most exciting parts of the past week...for me at least...the Spray Collar I had my mom bring from the States WORKS! Elsie no longer barks when we leave the house causing our neighbors to bang down our door. Free again at last! Who knew all it took was a little squirt of Citronella?? Product recommendation to come. Kickbacks appreciated, Innotek Spray Collar maker and life-saver.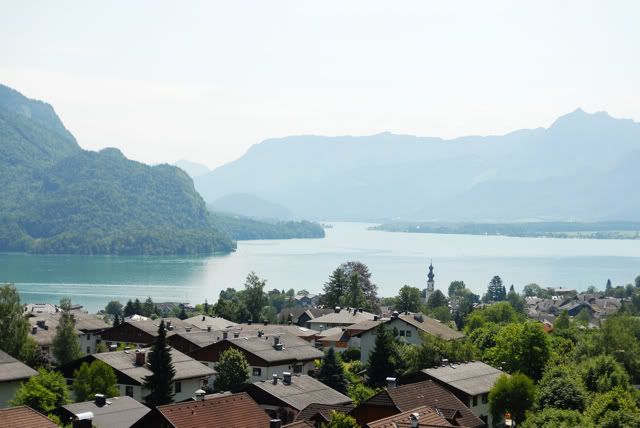 um...totes. Salzburg Lake District. WUNDERBAR.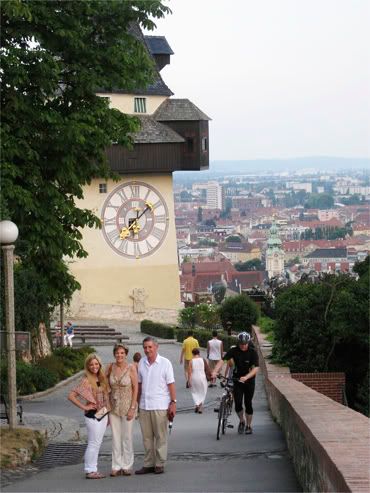 Molly, Mom and Dad...in GRAZ mit mir!
and Art's been around too...he hasn't made a ton of pics so let's throw him in...
See you shortly!!