Before I go onto Vienna: Day 3 and possibly bore you, I thought I'd interject a little sass and semi-silliness.

If you've been reading my crud for awhile, you know that I love my interior design blogs. I've always loved stuff like that...used to watch at least two HGTV shows a weekend, would

inspect

my Domino, House Beautiful and Cottage Living magazines before bed at night and would always be doing some DIY up in my tiny apt. I hadn't discovered blogs until I moved over here and once I did...whoa. Lovin' 'em.
Feel inspired and at home amongst them. Other people have design neurosis too and it's all there for the viewing!

Now, my sister Molly feels the same way, but about fashion blogs..namely one in particular: Cupcakes and Cashmere : one girl's blog about her love of fashion and baking.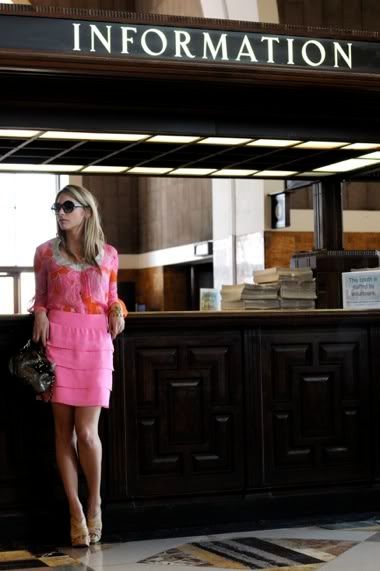 Emily (love this pink outfit) of Cupcakes and Cashmere. (her photo, of course)

At first, I discouraged her admiration, saying it's pretty narcissistic when girls post pictures of themselves and what they wear everyday and the brands, etc., but I eventually sorta caved in. I do like this particular blog and I like this blogger's personality..and she throws in some interior design too.


So, for fun and the sometimes needed sight-seeing break, every now and then, we'd stop for a mini shoot "
Cupcakes and Cashmere
style

" and I'd have to give it my best with the camera I know so little about. Many photos came out maddeningly blurry. Molly didn't necessarily dress in her finest for these since we were HOT and in travel mod

e, but we went with what she was wearing and used the character-filled streets and gorgeous scenery of Austria as our backdrop.
And, we laughed at ourselves while doing it, for sure.
overdid the blurry background bit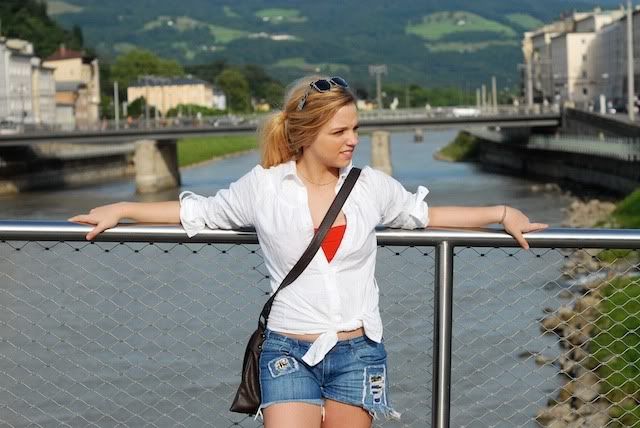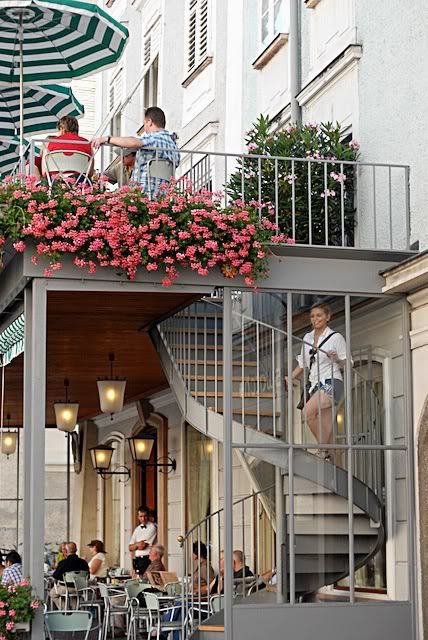 This lovely café is the main focus, make some like this in the States people!, but you can see Moll up the swirly stairs.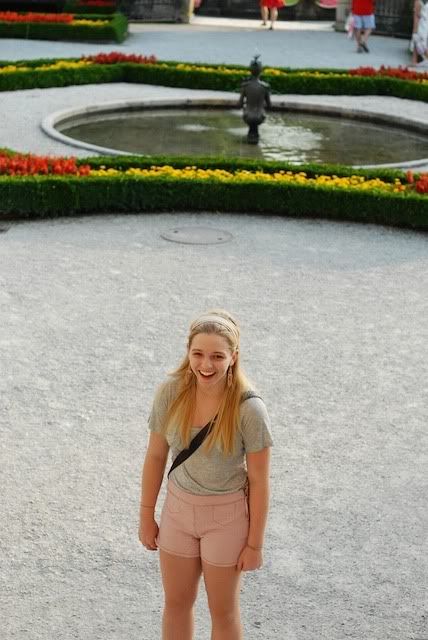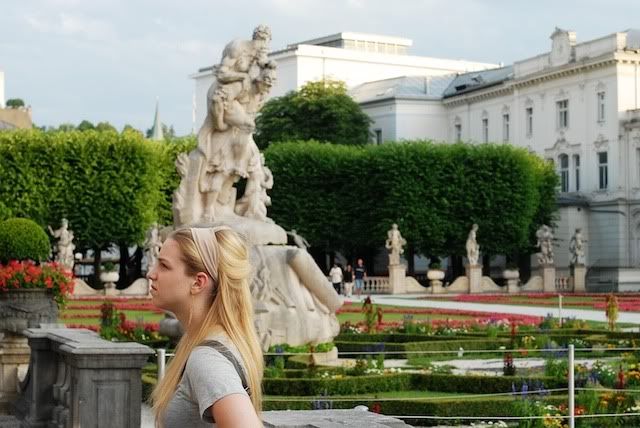 actually not posed. makeup-free edition.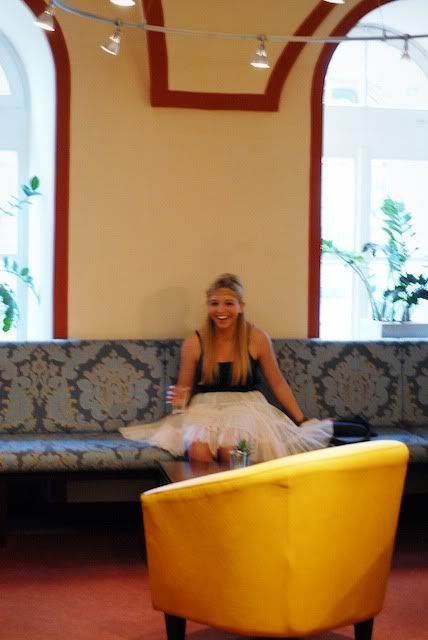 (picked up a glass for a prop and we both cracked up)
(this is for you, "Rachel in England")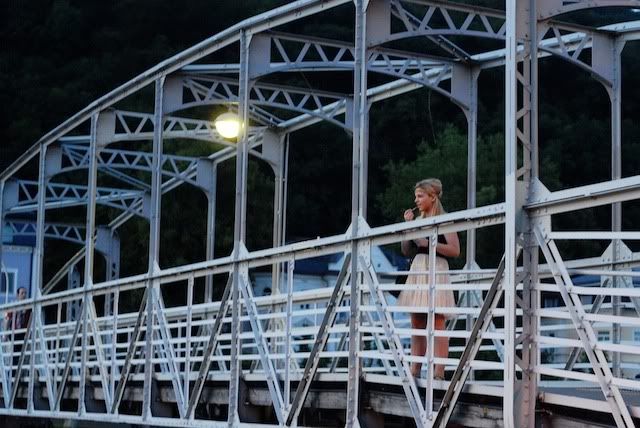 lipgloss application : a fine moment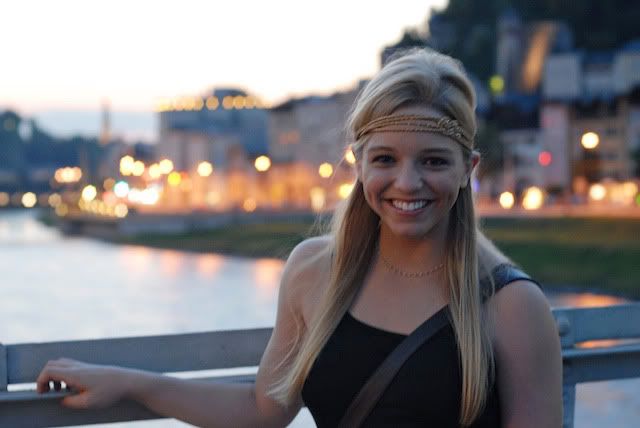 again, beautiful scenery too blurred. dangit.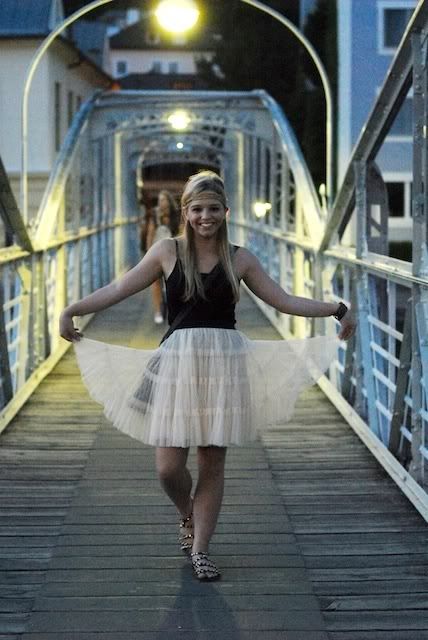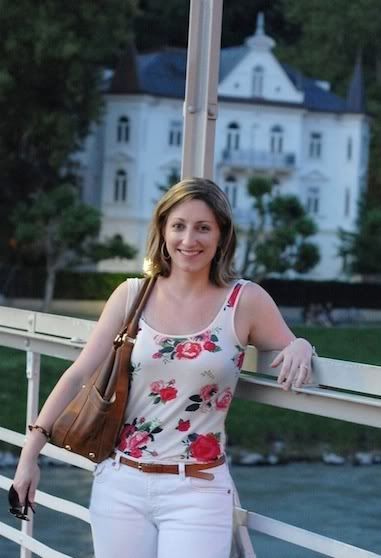 Molly wanted to try her hand behind the lens. (First rule Moll: tell me there's a big pole jutting out from behind my head. And possibly I look like Laura Ashley on parade. Danke.)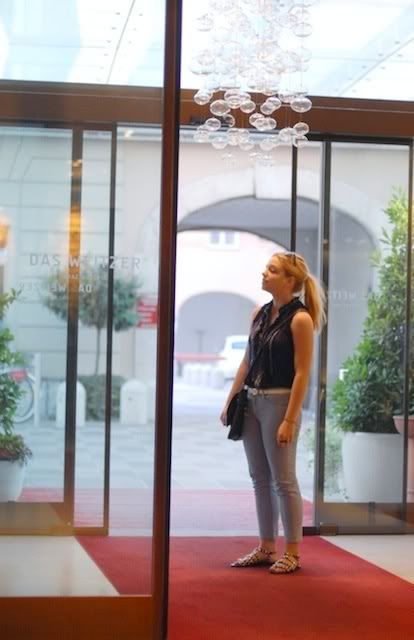 I told her to look at the bubble chandelier, (so stupid!) and we got a pretty dumb photo, naturlich!
a fun display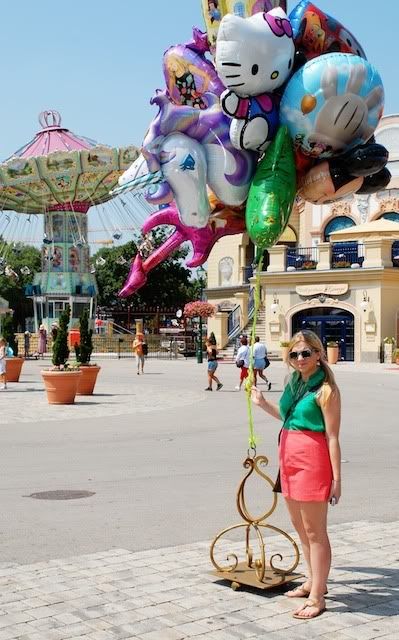 at the Prater Amusement Park in Vienna. Inspired by Emily's carnival-themed photoshoot, but definitely not in her league. Not you Molly, just our imitation pics...we needed one of those lollipops or some cotton candy. ha.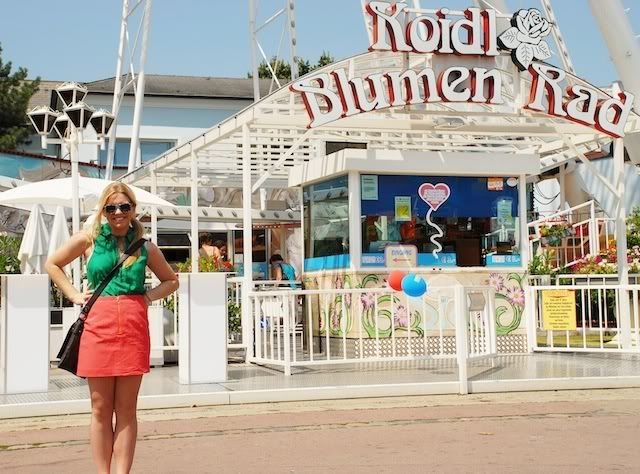 I realize these photos are nowhere near as wondey as the ones on C&C, but we had fun and I learned a little more about shooting pics...and really mostly realized there's so much more I need to learn and photography ain't all that easy, folks.

As for Molly, and I'm doting on my little sis here, just so you know she's not just another fashion obsessed teenage girl...when she got home from this trip several days ago, she received her class rank:

1

out of 520-something

. Tied with 15 other valedictorians. VERY proud of all her hard work. Love you and miss you sis!