Day 2 started off with a tour of the Hofburg Palace Museums: Imperial Treasury (jewels, fancy clothes), Imperial Dishery (holy cow), Sisi Museum and Imperial Apartments (not apartments..palace rooms of gilded glory).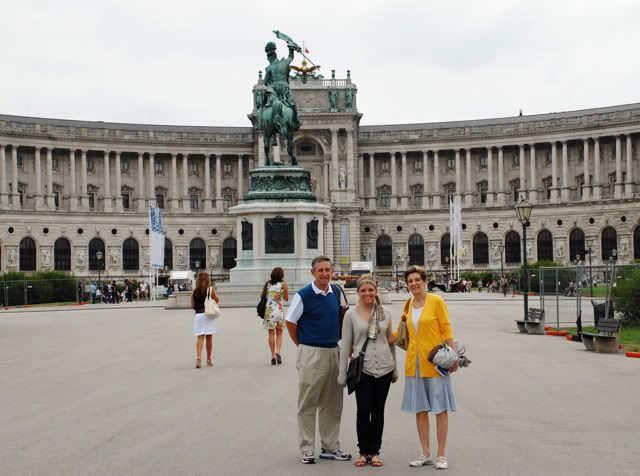 about 50 different sets of China (this is just ONE)..for different kinds of parties, natch.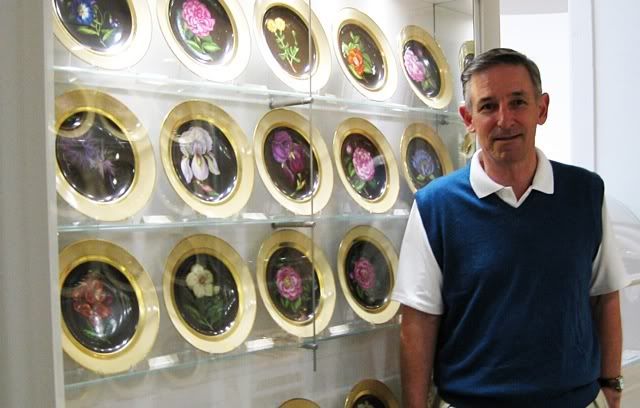 black botanicals (framed for your walls) are hot now. These are beauty.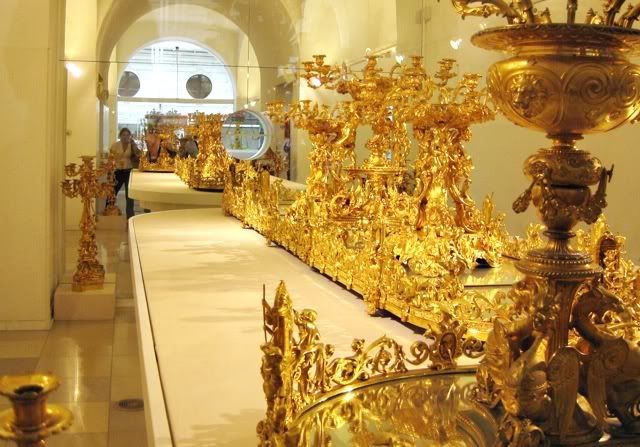 gold for miles.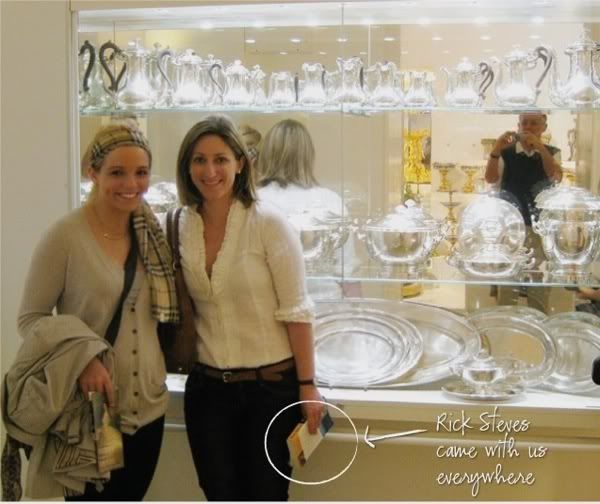 This is 1/100th of their silver collection. Wedding registry nightmare (i know they didn't do that..because they didn't have scan guns!) is all I could think about.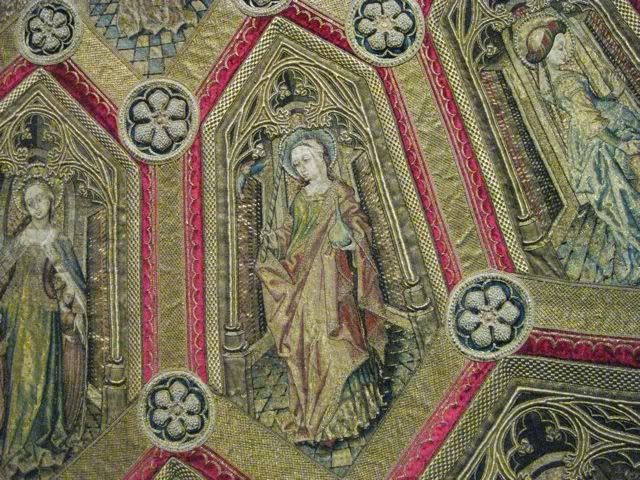 amazing embroidery with seed pearls (in the flowers and around) and gold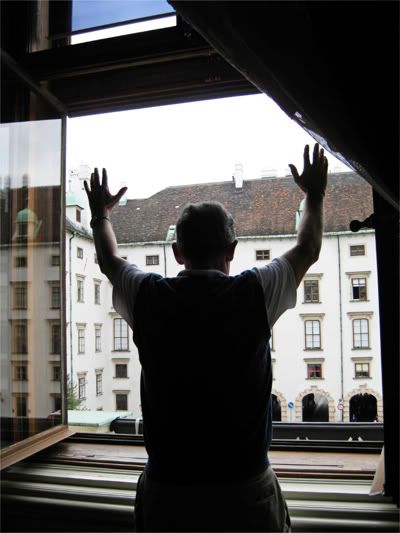 Dad couldn't resist.
Have you heard of Sisi? If you've been to Vienna you have.
This is a replica...the woman had a 20-inch waist that ...gasp!..grew to 21 inches after 4 children. She was apparently narcissistic and weight crazy. Oh Sisi, you belong in our times! US Weekly would love to have you.


Also Volksgarten Park: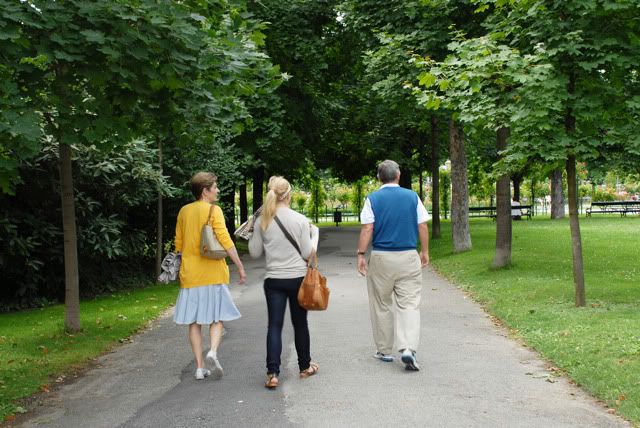 Meems gets perked about gardens and flowers. me too.


then Art Museum for Mom and Dad, Opera and MusikHaus for just Dad. Molly and I went off strolling the city. We were museum'd out.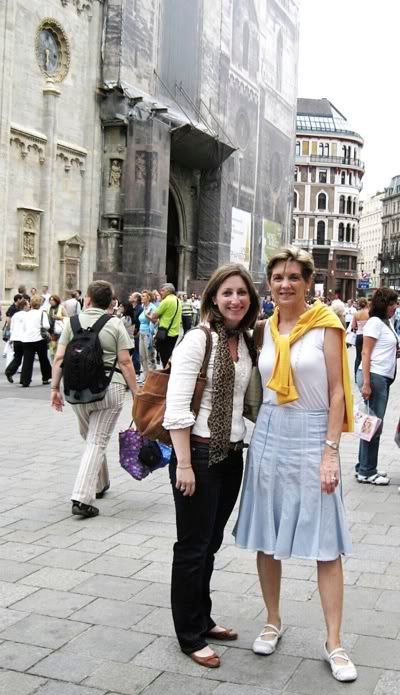 Met back up with meems at the ever-crowded Stephansdom square later.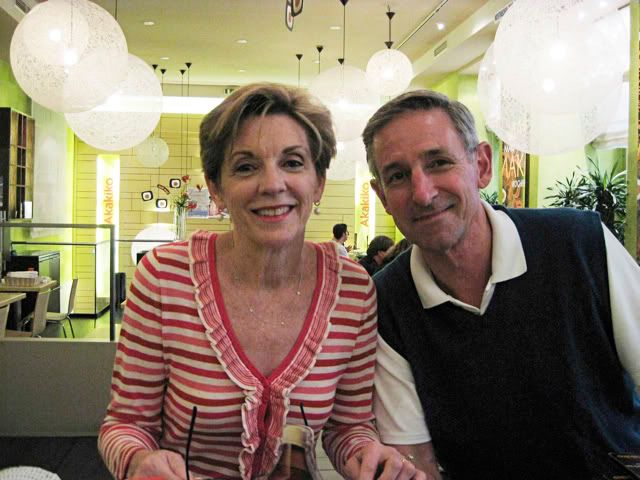 Later that night, dinner at a casual Japanese restaurant...not as good as my beloved Pei Wei though.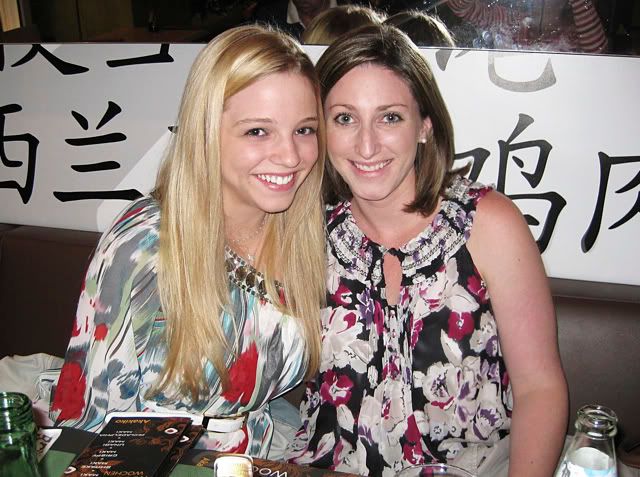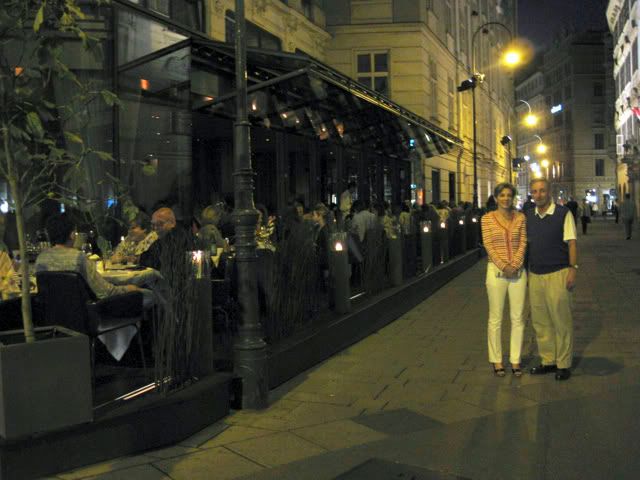 Mom wanted to go back to the sassy place we saw earlier that day and have a drink.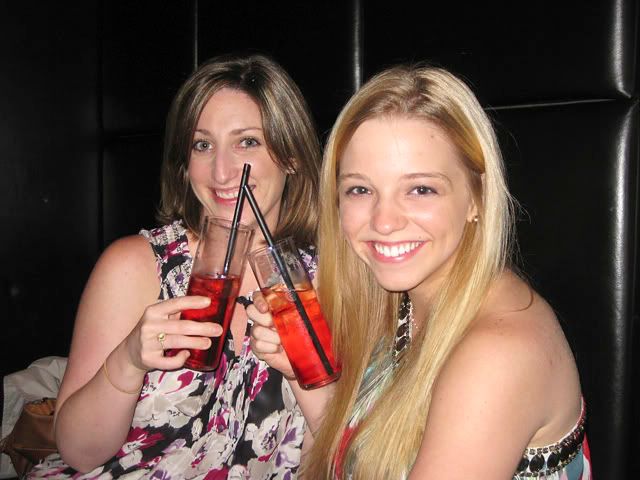 We capped the night off with a mistake: Campari Soda...bitta nasty. Definitely from hell...on wheels.
But, we're still giving you our same dang grins.