On Saturday night, we met up with my new American friend, Meredith, and her husband Mike to have some drinks and head to the opera! Our first time.
We had drinks at one of my favorite cafés, a cute, little blue house.
(source)
Whoopi (why is Whoopi here?!) guarded over Art while he sipped on his White Russian.
It was the opening night of "Singin' in the Rain":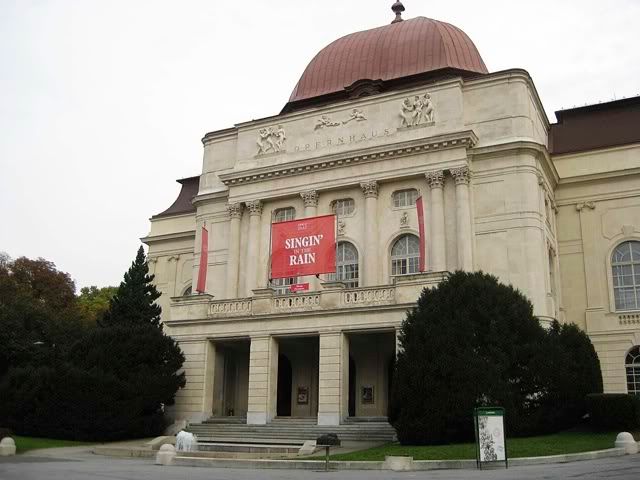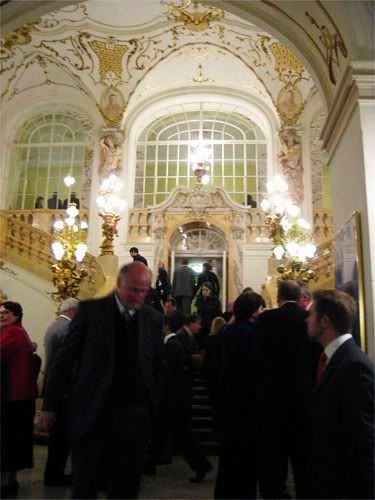 Looks like an Opera House to me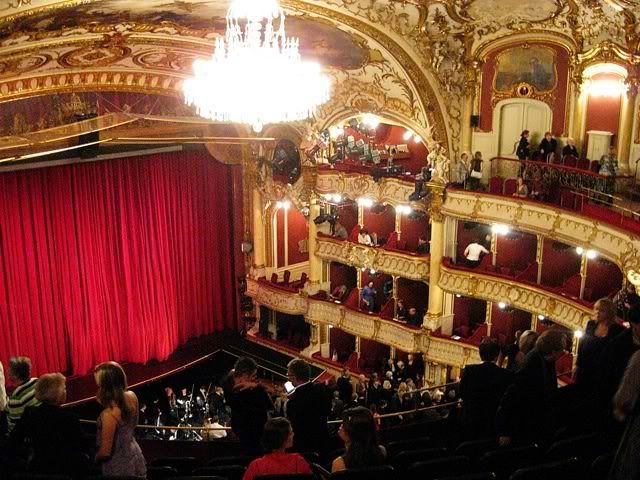 I read a little about the musical on Wikipedia before we went and I'm glad I did. All the speaking was in German and the songs were in English (with German subtitles above the stage). Meredith and Mike have only lived here for 6 weeks and admitted to having a really hard time understanding most of the story in the first act. I understood about 35% of what they were saying and knowing the general storyline from Wiki was a big help. I gave Art little whisper hints as to what they were talkin' bout.
It was excellent, though. All the costumes, stage sets, singing, dancing (the tap dancing was wondey!) and sparkly sparkly dresses!
Maybe it will inspire me to sing and dance in the Graz rain instead of cursing it. I'll need a yellow umbrelly and some cute rain boots to make that happen.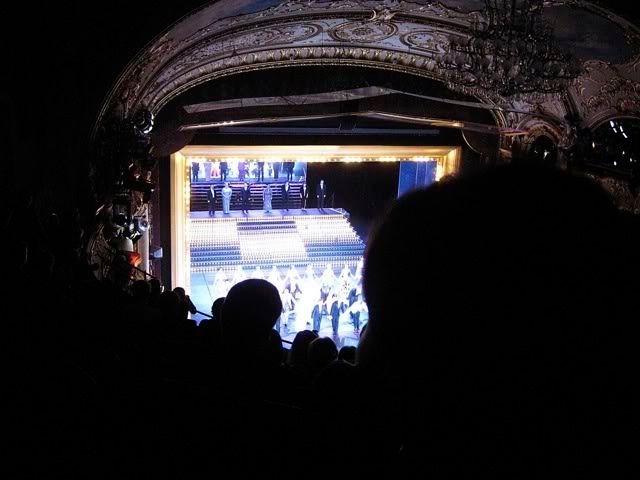 We didn't get any pics with Mike and Meredith, so you'll have to 'meet' them at a later time. Mike plays professional hockey and after living in Croatia for a year and a short time in Germany, they are here with us in Graz.