All you Houstonians of mine are probably enjoying really nice crispy, cool fall weather. And busting out your faux fur vests and overly warm, but fashionable items you've been dying to sport for the 2 weeks you can in Housty. Bite me. I've already started wearing my uniform: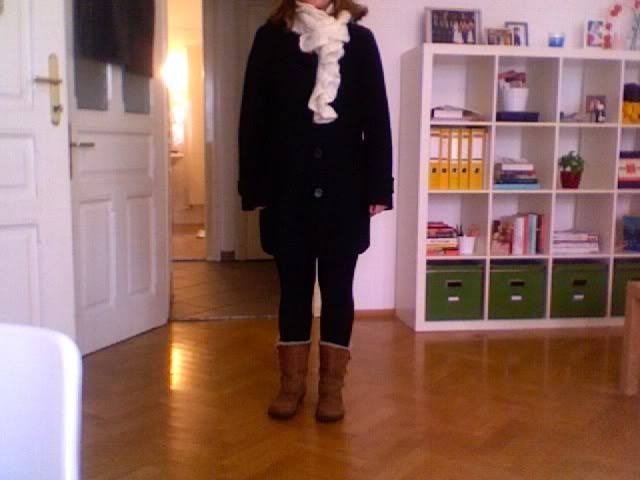 What you can't see is that I have a wool cowl neck sweater underneath that mammoth wool peacoat. I also found some wondey unopened $25 ski socks in my wardrobe that are awesomely comfy and cozy.
The problem is that it's been way too cold for mid-Oktober. And grey. Heck, Amber even had to change her
blog
background from black to white to shine some light in her life.
And, I rarely wear black, almost never all black..but something about this grey poo poo frostiness blacks me up.
And, as I write this in the morn, the sun is shining and it looks like it could be quite wondey today, so see ya.
Wouldn't wanna be ya. Or maybe I would...are you getting to wear cute, light fall clothes??
p.s. and my hip does have a problem too. it's got some bigger angle somewhere than it should..hence..one leg is a bit taller sorta...hence, i was right...hence, i would rather be deformed than be wrong. hence isn't the right word to be using either.