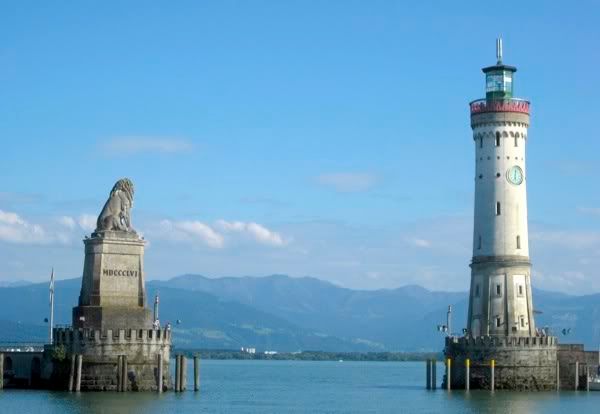 Lindau was my favorite destination so far. Can you see why?
It's kinda off the beaten path and many Americans don't know about this little treasure of an island.

Lake Constance (or the Bodensee) lies on the borders of Germany, Austria and Switzerland and Lindau is a tiny little island on the east side in Germany.
>
Our cute, chic hotel: Vis a Vis
The "Trip Master" checking us in.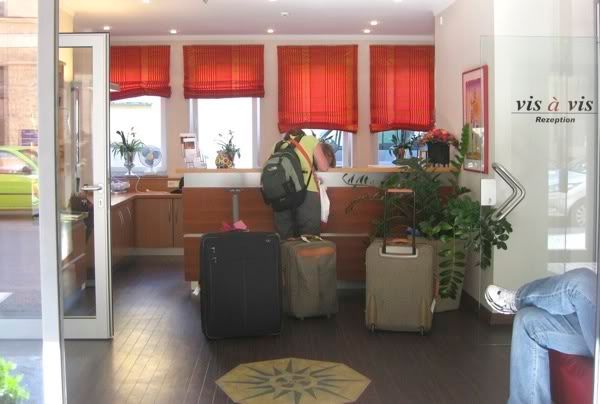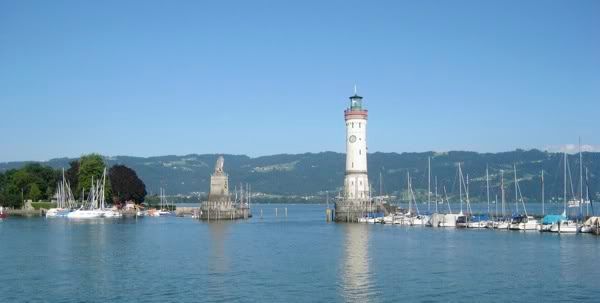 We had to climb to the top of the lighthouse, which meant a lot more little narrow steps.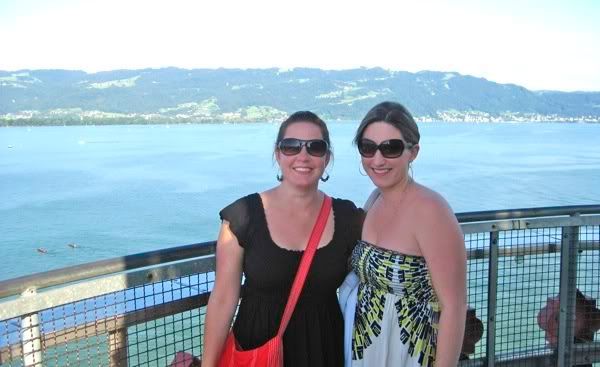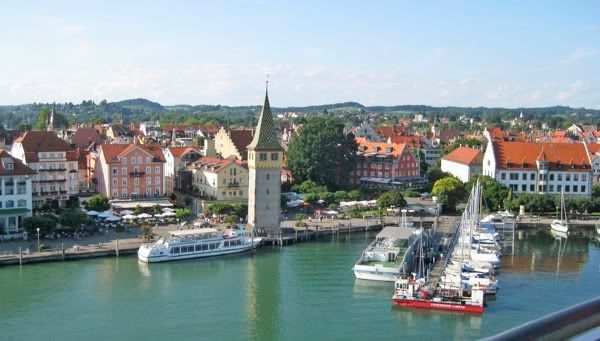 Our fave spot where we spent most of our days.
And, where I met Topsy, the Pekingese, who thinks she owns the place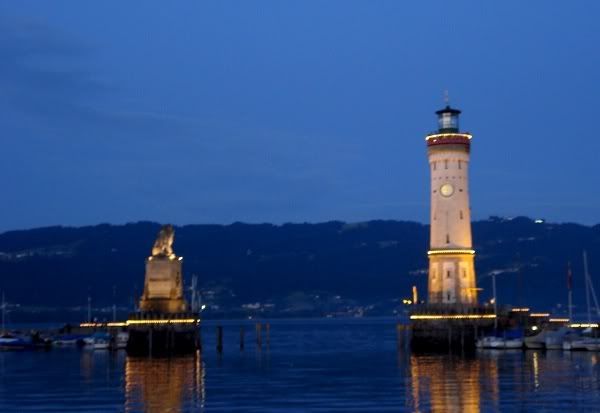 Our last day in Lindau, we took it easy and strolled the town...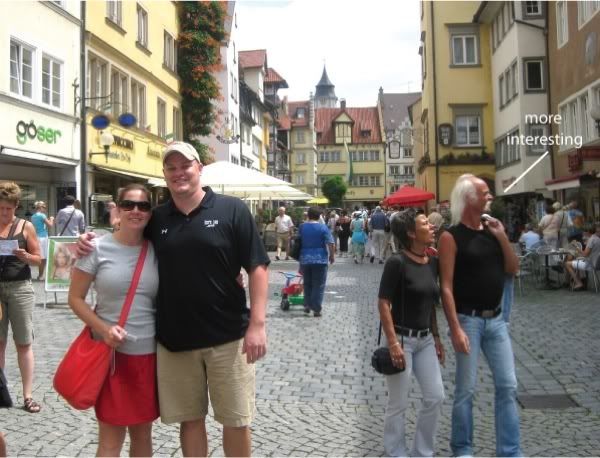 and rented a motorboat...which was really quite fun.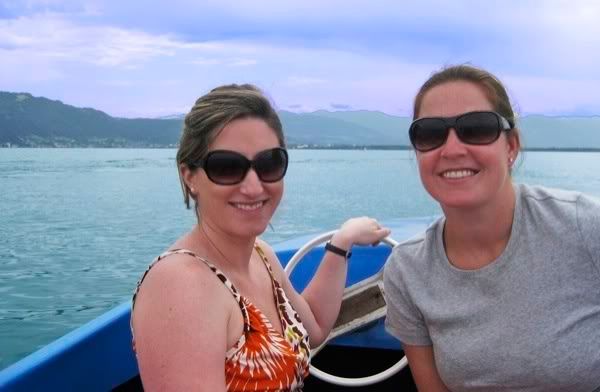 A happy little yachting family. :)
wouldn't be a bad commute...