So, Art left for
Swansea
(in Wales) early early Sunday morning for a Biomedical conference with his advisor (boss). This is the first time I have been by myself in this foreign land we now call home. I do miss him and I'm excited he's coming back tomorrow.
Guess what? It has rained EVERY day for the past 3 1/2 weeks. Every now and then the sun will shine, but it's not long before the mean gray clouds knock it out again. Standing on the bridge over the Mur you look south and think "what a nice day"...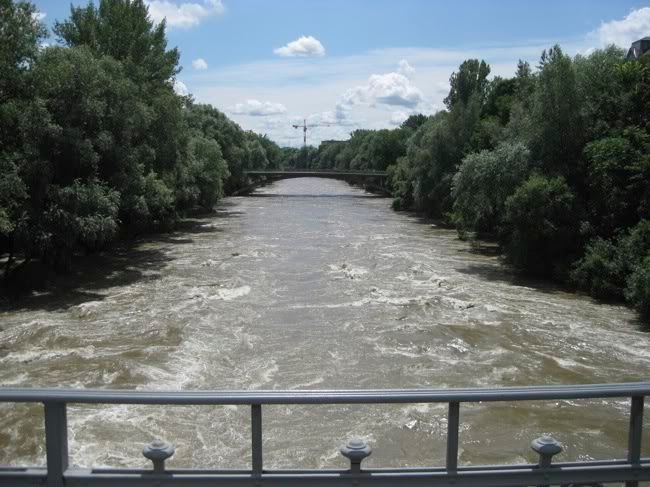 but then turn around and look who's lurking...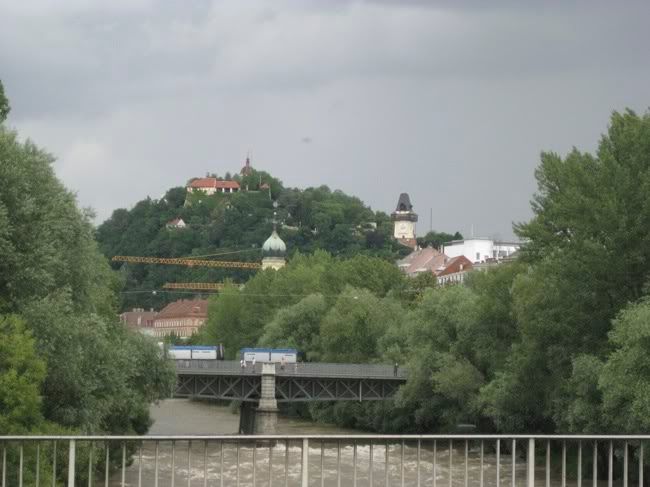 This called for a run into a café because it started pouring about 5 mins. after I took that pic.
It was so sweet of them to put a heart on my froth. And I liked this book Lindsey lent me. It had me LOL'n.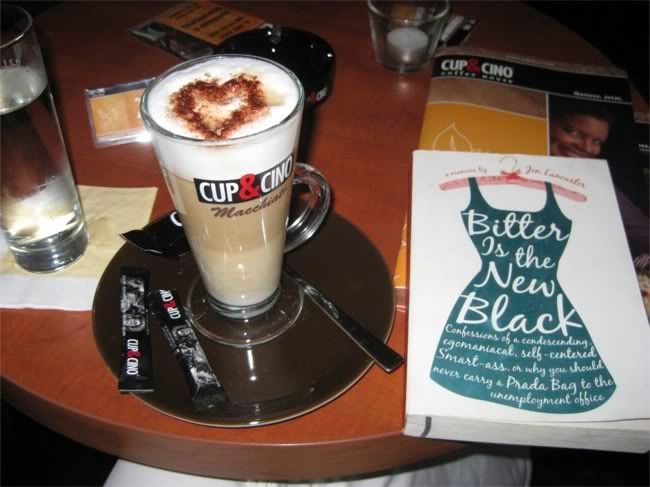 On my way back home, I walked by the Missoni store. It's not really a Missoni store, but that's all they sell in there. Graz either has H&M tier clothing (
€
9.99 for a top) or Missoni level garb (
€
499 for a top). I usually (ok, always) choose the former.
Yesterday, Rachel was nice enough to invite me over for lunch, dinner and a church group later that night because she knew I was all by my lonesome. I had fun playing with her two boys. Ben was showing me how to play all his fun computer games...in his cute British accent.