Mainau, the flower island, was a 2.5 hour ferry ride from Lindau... we stopped at every cute little town on the south side of the lake.
Here we are...on our merry ferry way.
I met this nice couple sitting outside. Their daughter happened to be traveling in Houston.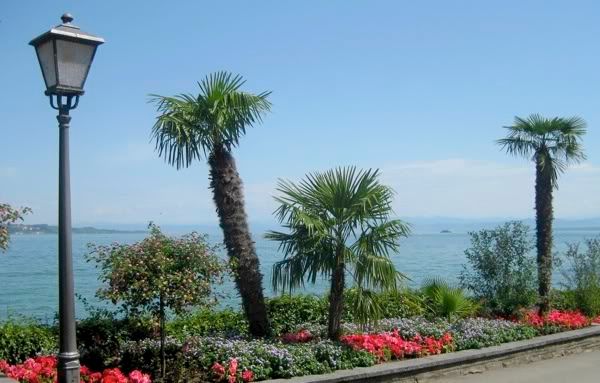 A flower map of the lake and all the little cities.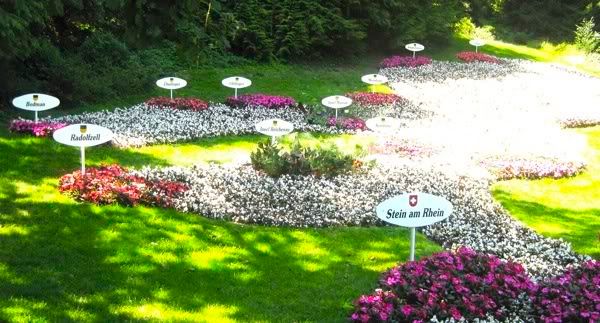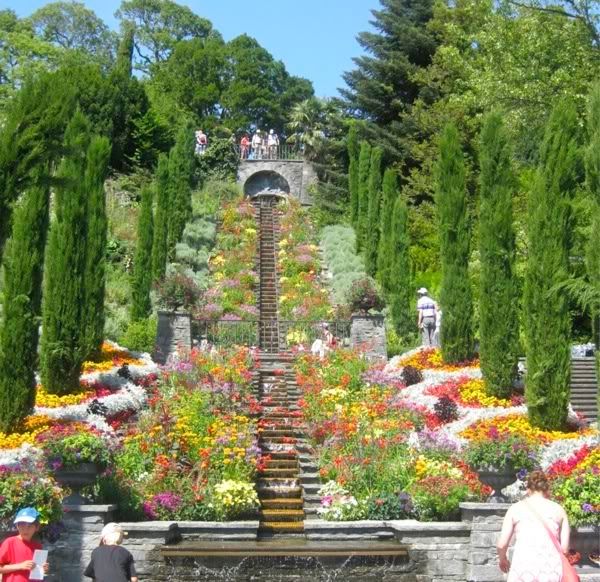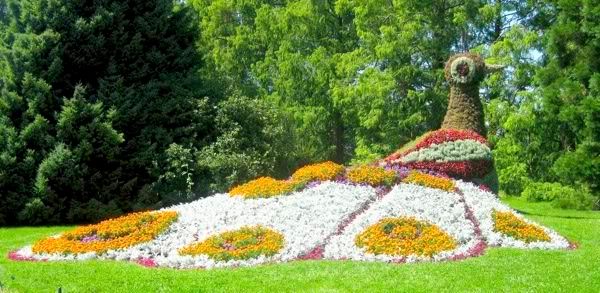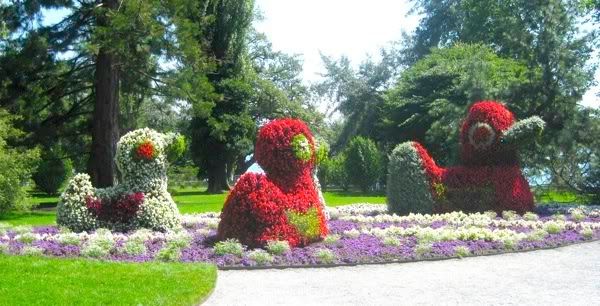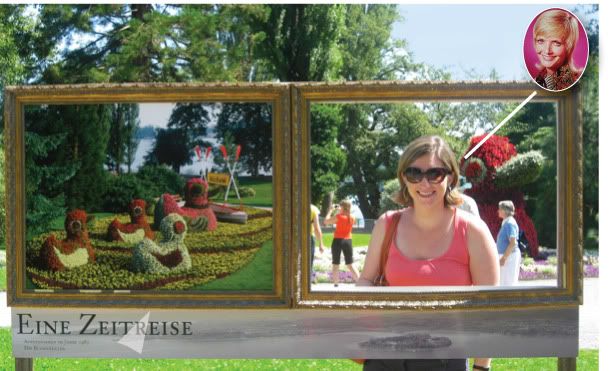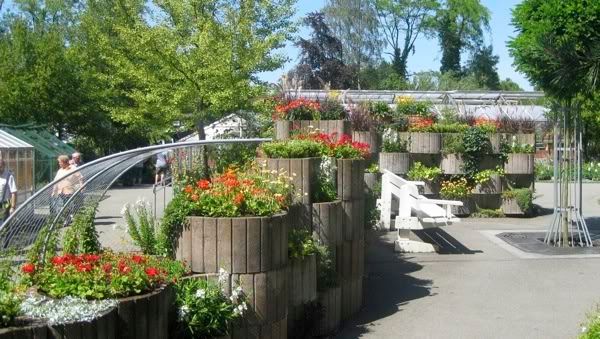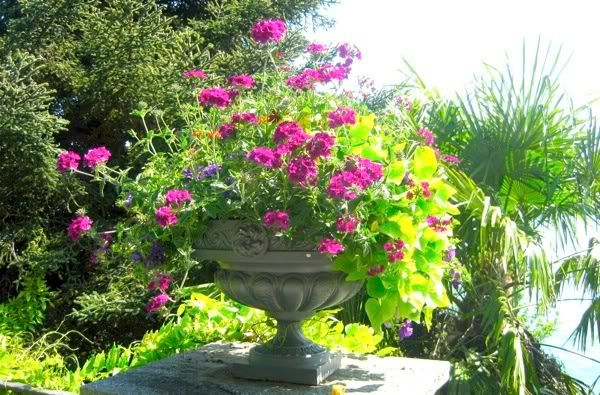 Isn't it a beautiful place? I can't imagine what it looks like during Spring. There were several playgrounds
(artistic and cool ones) for kids, a pony riding area, petting zoo, a butterfly greenhouse like we have in Houston